Payment Options and Policy
All invoices must be paid in U.S. dollars. Visa, MasterCard, American Express and Discover are accepted as well as C.O.D. Shipment paid by Money Order or cashier's check only. Also, we accept payment thru Bank Money Transfer(Moneywire) or Western Union.

1. Credit Card Acceptance Policy




Each credit card company has established policies and procedures that we as a Merchant (seller) must adhere to. There are responsibilities that you as the "buyer" must adhere to which could include proof that you are in fact "the card holder" by means of reasonable identification (business or other listed telephone number with the credit card company database that we can verify). Please be aware that we make all attempts to verify you as the "real cardmember" prior to processing the charge. We work hard to prevent FRAUD.

All orders paid by credit card have to be shipped to the billing address where your Credit Card Statement is sent for your own protection. We do not ship the order to P.O. Box billing address. We do bank and address verification. Please make sure that your credit card company has this billing address on record as an authorized billing address. It will let us serve you faster. If the address does not match billing address, your order will not be processed and will be automatically cancelled without a notification.

For security reason, we do not collect Credit Card Information on the online form. We will contact you for asking you your Credit Card Information and will let you know the total amount of you order over the phone or via email. Also, you may call us at 213.427.0699 for your Credit Card information. Please do not email your credit card information. We only collect credit card information over the phone or by fax (213) 427-0398.

2. COD Policy
If you chose UPS C.O.D., extra $10.00 C.O.D. fee will be added to shipping and you must give UPS Driver money order or cashiers check only. We don't accept company check since we don't provide customers UPS C.O.D. Secure™ program. UPS 3 DAY, 2ND DAY and NEXT DAY SERVICES are not available to UPS C.O.D. shipment so that customers must choose UPS GROUND service.
C.O.D. is not available if package shipped to outside of United States.

3. Bank Wire Transfer(Money Transfer thru bank)
If you would like to pay thru Bank Wire Transfer, we will provide you "how you can make a bank Wire Transfer" to our Bank Account thru email.

4. Payemt Thru Western Union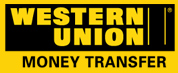 If you would like to pay thru Western Union, we will provide you "how you can make a payment" thru Western Union. Unless you have received detail information from us thru email, do not make a payment thru Western Union.


Sales Tax
If you are doing the business in California, please click one of the following resale certificate forms and print out the form. Fill out the form and fax it back to us at 213.427.0398.
1. HTML File.

HTML


2. PDF file.

If you have not installed Acrobat Reader, please go to http://www.adobe.com/products/acrobat/readstep.html and down load it.


Shipping Policy and Order Turn Around Time
Freight: All orders, unless stated otherwise, are shipped via UPS.


We ship most orders within 1 to 3 business days after receiving your order and payment information. It does not count the day orders have received. There is no any exception on this order turn around time even if customers placed rush orders. Some particular items may require more order turn around time for restocking or backorder.>
For mor information, Go to Shipping Information
Product Availability
We strive to provide you with the most accurate product availability possible, but due to the dynamic nature of our online business, we are not responsible if our stock becomes depleted prior to your order.

Return Policy
We're pleased to refund any damaged items. Products must be returned within 30 days of the invoice date for a refund, credit or replacement. We don't charge any restocking fee unless the amount of returned items exceed over $200 or packages are needed to change with new packages. The amount of damaged products caused by customer will be debited from the total amount of returned products. All returns are subject to the followings:

All products must be returned in original packaging.
Shipping and handling charges are not refundable.
Consumables are not refundable unless returned unopened in original packaging with documentation.
You are responsible for paying shipping charges and insurance for returning product.
Custom orders are not refundable.
No returns No discounts on closeout sale items
3% of credit card charge processing fee will not be refundable if orders paid by credit card.
In case of the amount of returned items exceed over $200 per invoice, a 14% restocking fee will be charged to your account.
In case of the packages are needed to change with new packages, an appropriate fee will be charged to your account.

Ship to:
Allied Trading
2500 Wilshire Blvd. STE 918
Los Angeles, CA 90057


Allergy Liability Waiver
Terms and Conditions
We accept no liability for any injury, allergy or infection as a result of using our products.
We accept no liability for any misuse of our products.
Terms of Use
This website is designated for wholesale and distribution only. All prices are in US dollar.
Allied Trading makes every effort to ensure that information, products and prices listed are accurate and complete. However, in the event a product is listed at an incorrect price or with incorrect information due to a typographical error or incorrect information received from our suppliers, Allied Trading has the right to refuse or cancel any such orders whether or not the order has been confirmed and your credit card charged. If your credit card has already been charged for the purchase and your order is canceled, we shall immediately issue a credit to your credit card account in the amount of the charge.If you have already received the order based upon such typographical error or erroneous information, without regard to whether the order has been confirmed and your payment received by Allied Trading, Allied Trading's only obligation will be to immediately issue a refund for the amount of the charge.


Privacy Policy


Allied Trading believes in your right to privacy and will not share your name, address, or email information with any third parties. We consider your information strictly confidential, and will not sell or lease this information. We may periodically send updates about our products or upcoming specials to our customers and if you do not wish to receive this information, you are free to ask to be removed from our mailing list. Just email us at master@alliedtrading.com and we will take your name off of our list immediately.


Contact Us
We welcome your questions and feedback.
Call us
Phone: (213) 427-0699
Fax: (213) 427-0398
Email Us
master@alliedtrading.com for general inquries. sales@alliedtrading.com for sales and customer assistance.